No, it's not the name of a sailboat. It's a breed of sheep!
Sheep that produce superior quality wool with exceptional insulating properties: merino wool.
I have been an outdoor enthusiast for many years, whether for a few days of hiking or for camping in the wild, summer or winter, an activity that I still practice, by the way. The desire to be outdoors probably comes from my years with the R22R* or from my few summers spent on the farm, outdoors! In both cases, to wear the right clothes was a must in order to properly perform the tasks that the situation required.
In another life, I worked in a sports boutique. As part of my work, I received very interesting training on sports clothing. This training was provided by the company icebreaker® which manufactures New Zealand merino wool clothing since 1994.
During this training, I learned, among other things, that the quality measurement of wool is determined by its fineness (the diameter of the fiber measured in micron µm, being the principal criterion).
Merino wool is categorized into five types, ranging from the thickest 24.5 µm to the ultra-thin 11.5 µm.
By comparison, standard sheep's wool is 37 µm.
*For those who are not familiar with it, the Royal 22e Régiment (R22R) is a Canadian Armed Forces regiment specialized in land operations.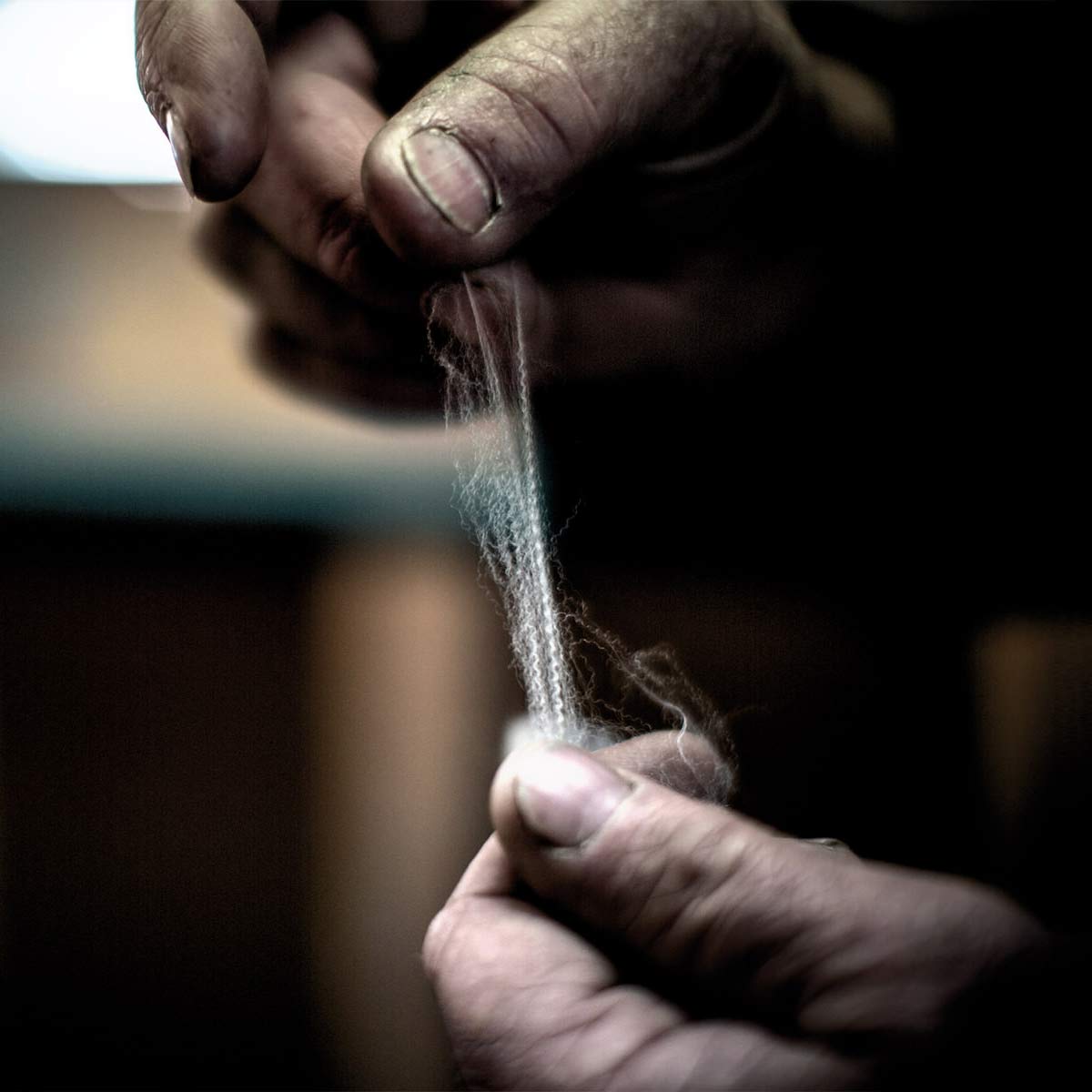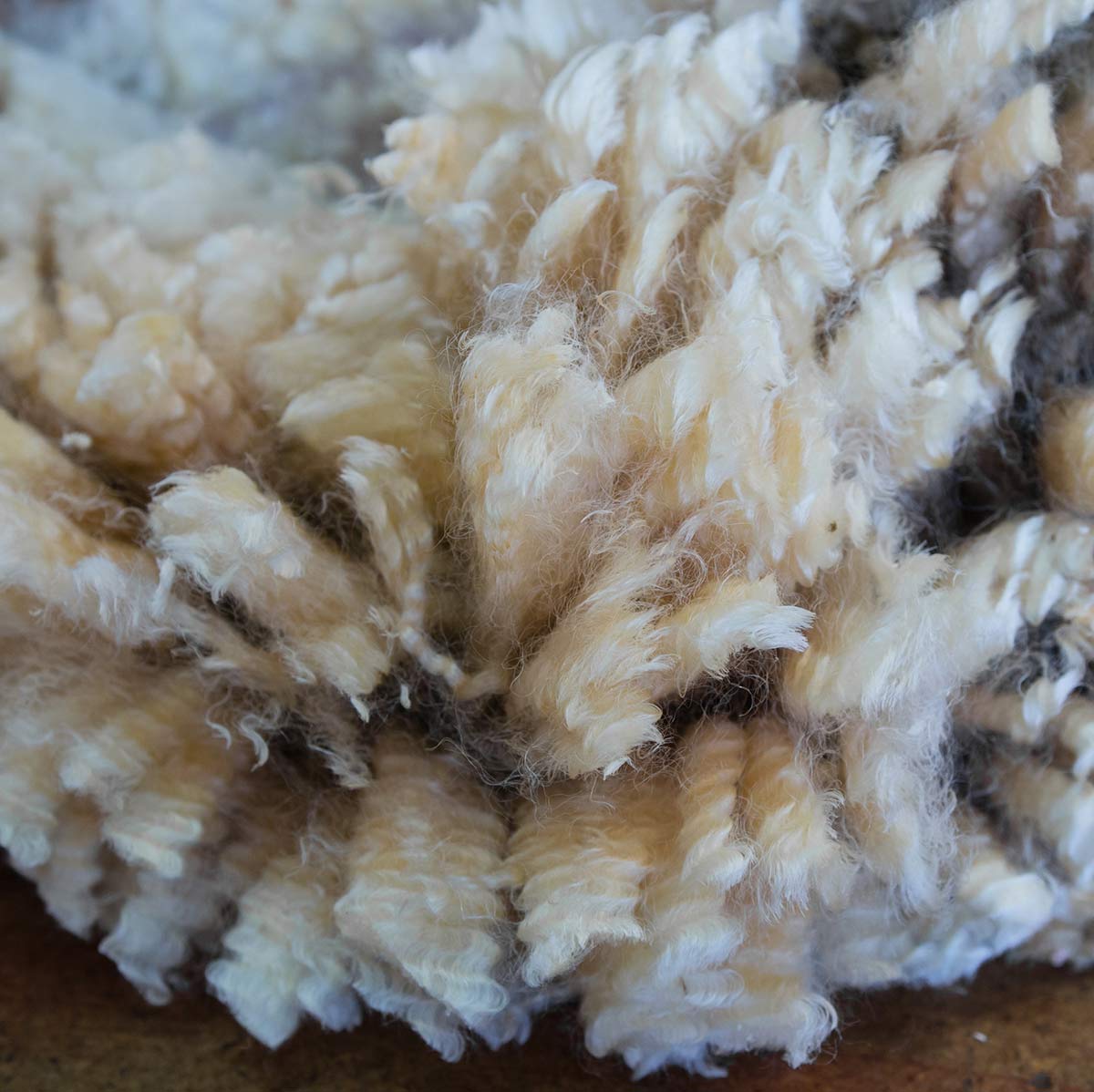 Warmer in winter, cooler in summer!
This finesse makes merino wool outfits ultralight, allowing it to dry very quickly, insulate better than synthetic garments (wool insulates both dry and wet), are not scratchy, very soft, wrinkle-resistant and odorless.
Without any smell, really?
Yes, merino wool contains keratin within its fibres, which does not (or almost does not) allow formation of bacteria.
And why is it an exceptional insulating garment?
Merino-type wool fibres trap air in natural micro-cavities allowing for exceptional thermal insulation.
Yes, you probably already know that, it is the trapped air that serves as insulating material. The small cavities filled with air warm up in contact with our body, thus allowing our garment to keep us warm in winter and very comfortable in summer.
Merino wool is cooler in summer than cotton.
What are the advantages of merino wool?
Natural, eco-friendly and 100% biodegradable;
Odorless thanks to keratin (so you can wear it for more than one day!);
It keeps us warm even when wet;
Dries very quickly (you can let it dry while wearing it!);
Keeps cool in the summer due to its exceptional aeration;
Is not scratchy in addition to being very soft to the touch.
And why choose icebreaker® over another company?
Their designs are pretty and without harmful seams for short and long term comfort;
Clothing is durable (I've had an Icebreaker® sweater for over 12 years);
They have long-term agreements with Merino sheep farmers in New Zealand and ensure that animals are well treated;
They are pioneers and remain at the top of the list to position themselves as the most original and authentic brand using merino wool.
Personally, and for more than 20 years, I have only been wearing merino wool clothing for my sports activities and even for some "city" clothing. I'm really into icebreaker®! I love their clothes, the cuts are super comfortable and so well made. Other manufacturers also use merino wool, but my utmost favorite will always be icebreaker®.
A very interesting thing for us, sailing freaks, is that their merino wool clothing is very suitable for the practice of sailing, whether for a family outing on Sunday afternoon or for an adventure of several days in the Lower St-Lawrence region. Its big advantage is that I can use several clothes in both winter and summer, for example: the basic layers of the top that I use as t-shirts in summer, the bottoms, the secondary layers also when it's less hot in summer, in heavy winds and of course, the underwear!
icebreaker® is the best for me!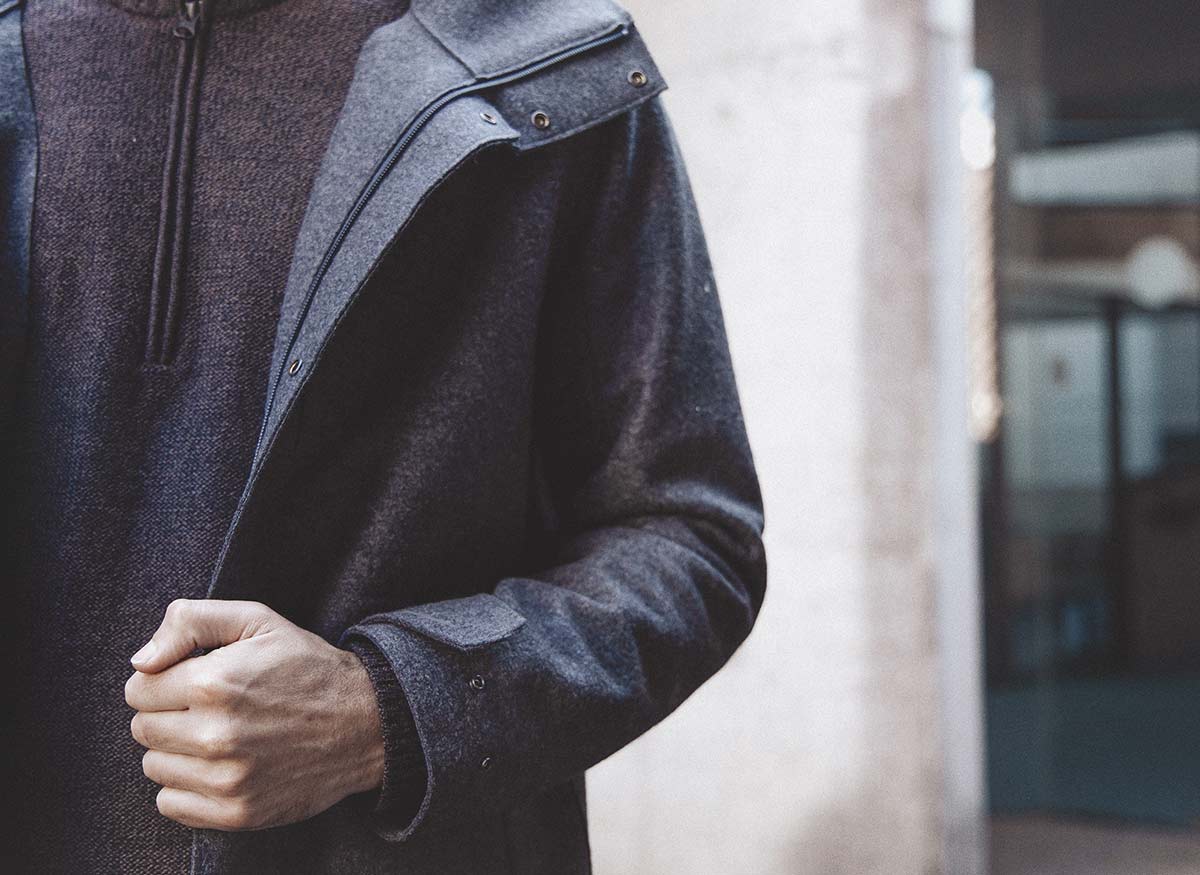 Voilà! Hope you enjoyed this article ?!
If so, feel free to share it. It helps me with Google SEO and it doesn't cost you anything.
Also, you can subscribe to my private list, by entering your email address and your first name, at the bottom of this page. That way, you'll be notified when I publish a new article!
And finally, your opinion / comment is welcome!
May Odin be with you!
Cover photo: icebreaker. Other photos: icebreaker and Adobe Photos.
Sources: Wikipedia, icebreaker, Benjamin Jezequel
This post about Merino wool is not sponsored by icebreaker®. However, with a view of total transparency, I must inform my readers that I am a proud "icebreaker ambassador" and that I am also part of the "Professional Program" of icebreaker®.
You can download this article in PDF format to print it or read it later.