There are moments that mark us to the core.
Some may be sad, others happy.
This one, though, was pure magic.
There I was, in the Saguenay Fjord. It was the very first time I cast anchor in the Tadoussac Bay.
For those who are not familiar with the region, it's right at the mouth of the Saguenay Fjord, located in the province of Quebec, Canada and accessible via the St. Lawrence River.
I got there late afternoon, a little before sunset. I had some trouble finding a pleasant place to stay, this bay being very popular, one of the few anchorages in the fjord.
In some places, the bottom disappears quickly. You have to have a good scope (the scope is the length of the chain and cable used for the anchor) to ensure a good grip, especially if south wind is expected. Just so you get some insight on how the bottom can disappear rapidly: behind my boat, the water was 4m deep and, in front, it was 10 m deep. My boat being 9,5 m long, it's a little complicated. I had to haul the whole anchorage twice, all 15 m of 5/8 chain and 50 m of cable, manually, mind you! Very good for cardio and biceps.
Finally, I found a beautiful spot, just between two occupied moorings (also called trunk or outrigger. It's a device used as attachment and hooked on a very big block of concrete or screwed at the bottom. See my post on the subject: https://vikingrchronicles.ca/prendre-un-coffre/ ).
By the time I cleaned up a little and ate a hearty hot meal, sleepiness got the best of me. Nótt walks by my side! (I's the God of night in Nordic mythology😉)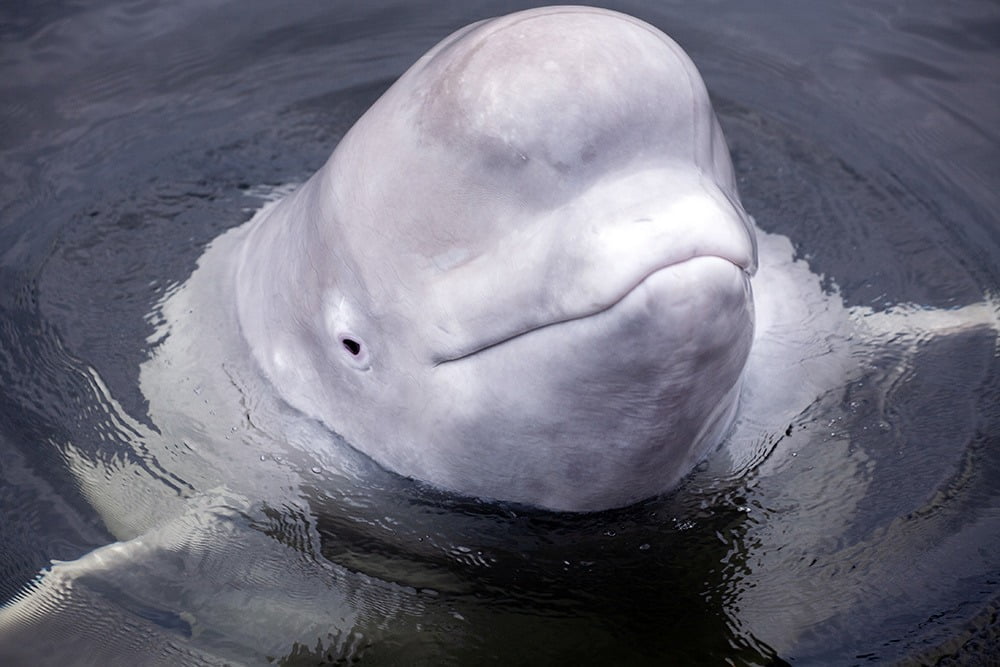 From dark to sleepless night
During the night, which was very calm, without any wind or wave, strange sounds woke me up. Not very distinct at the start, they were strange, nonetheless, enough, for sure, to get me out of bed.
The weather outside is cool. Water temperature is about 4°C, which makes for very cold floors! Exterior temperature is more or less 17 degrees. It feels nice. The smell of the sea and the salty breeze awakens me.
And I focus more on the sounds…
Excuse me, ma'am!
For starters, I get the impression that they come from the boat aside mine, attached to its mooring, a very beautiful sailboat of at least 15 meter long, with lots of woodwork. It's a classic boat, just as I like them. Right upon my arrival, it had caught my eye.
A little surprised, and even more embarrassed, I'm thinking that what I hear is lovemaking sounds from the owners… It wouldn't be the first time I get to hear sounds like that, but these are kinda loud! A boat hull, especially in fiberglass, is in no way discreet, if you know what I mean, Just about to go back inside to respect their intimacy, I realize that the boat is not occupied. The little inflatable boat is not in its place, which means nobody is on board.
I little curious, I stayed a few minutes more… and this has been one of the most beautiful things I experienced in my whole life.
I concentrated on the sounds. They were not at all coming from the boat nearby. I quickly figured it was the song of the whales, most specifically the belugas. It was wonderful, more than wonderful, magical! Amazing! I stayed there for a long period of time just to hear them sing their song in unison.
As the night progressed, they got nearer. I couldn't see them, unfortunately, but I could hear them distinctly. I could guess where they were, more and more, and, to my greatest pleasure, they were approaching me. I like to thing that they knew I was there, paying full attention to their songs.
For a mere instant, I felt my instinct awaken, I had the impression I could understand the significance of their song. I could, at least, feel the emotion conveyed. I won't pretend that I communicated with them, but I believe I have been a spectator, attentive and respectious. Without moving or uttering a sound, I passively participated in the most beautiful concert I ever attended. It goes without saying that I'm at a loss for words to describe how I felt, how it revived in me deep instincts, hidden for generations, and probably very primal.
It went on until early morning, with pauses each lasting a few minutes. During one of those, I fetched my GoPro camera to tape the sounds. I tied and hooked it to the boat with a cable. I let it sink 10 meters deep under, not knowing what the result would be. It was stunning…
In my life as a sailor, it was the most beautiful night and one of the most beautiful experiences! An incredible moment, magical and of enveloping tenderness, difficult to explain. I will not forget it, ever. Thank you life, thank you belugas, thank you Tadoussac for what I lived that night!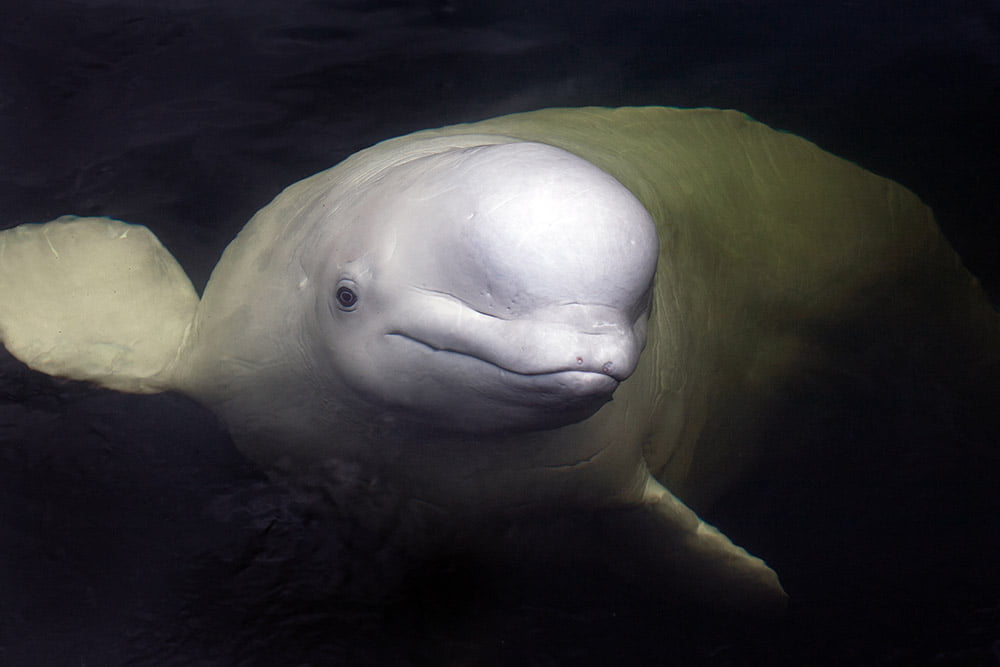 Voilà! Hope you enjoyed this article ?!
If so, feel free to share it. It helps me with Google SEO and it doesn't cost you anything.
Also, you can subscribe to my private list, by entering your email address and your first name, at the bottom of this page. That way, you'll be notified when I publish a new article!
And finally, your opinion / comment is welcome!
May Odin be with you!
You can download this article in PDF format to print it or read it later.