"We welcome you there as if you were a member of the family!

Louis Houde

Captain of the VIKINGR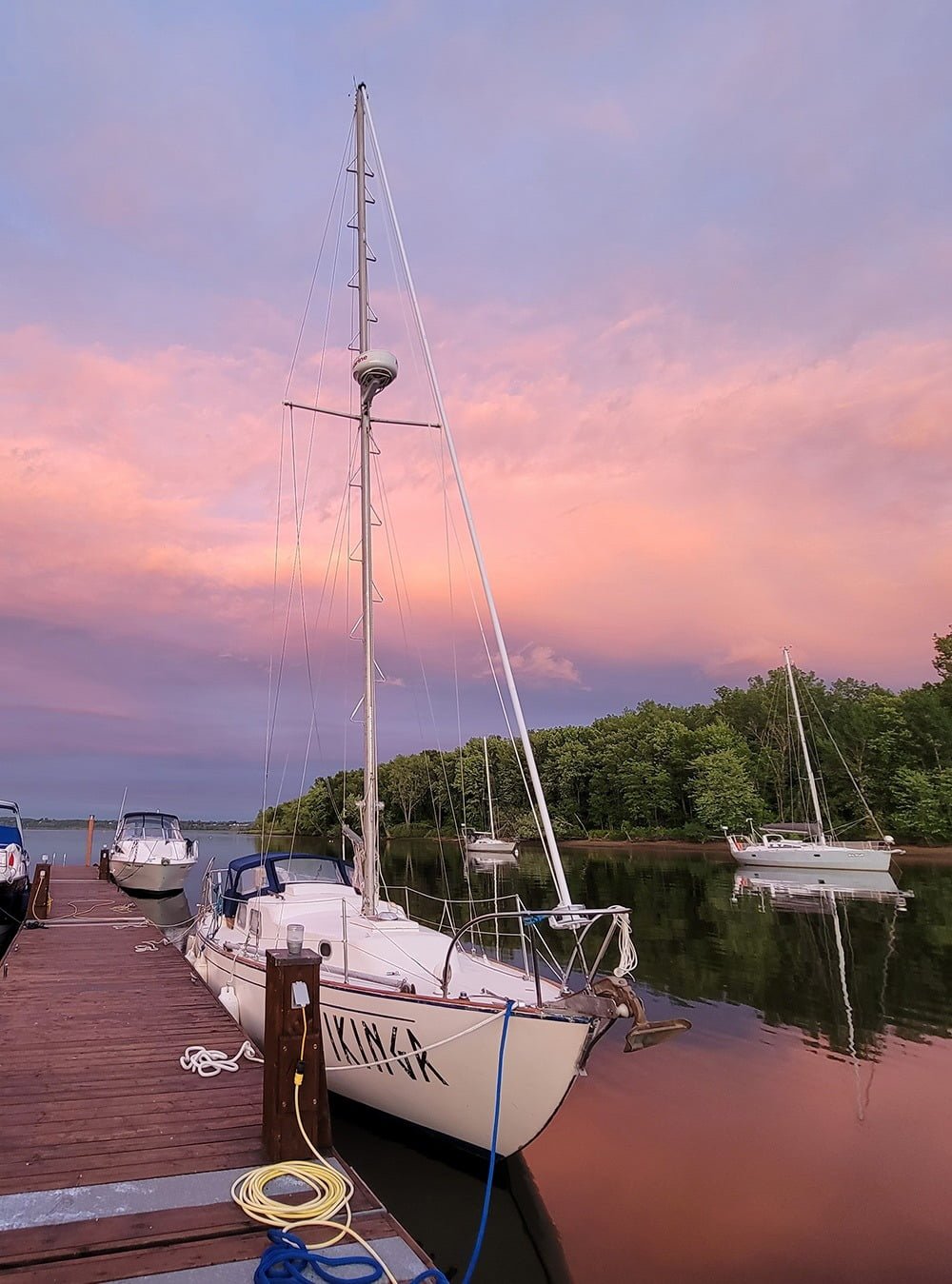 The village of Batiscan is located at the edge of the St. Lawrence River, about 20 minutes from Trois-Rivières and 50 minutes from Quebec. In this charming little village, there is an equally charming little marina. La Marina Batiscan village.
Located at the mouth of the St. Lawrence River and on the banks of the Batiscan River, this marina hides many nice surprises. First of all, the site is natural and enchanting, the light and the sunrises and sunsets are magnificent. The wind protection is very good and it is for my part the first time that I am rubbing against the tides, which are not very important (around 30 inches).
The Batiscan marina village has 60 docks that can accommodate between 75 and 80 boats. A campground which appears to be very well laid out is also available on site. With a heated swimming pool, nothing less!
The installations are very recent. It's beautiful, it's clean, very clean, modern and very functional! There is a small restaurant on site with a very interesting menu. The service is courteous and prompt. There is also a laundry room and a sanitary block.
But what struck me the most was the customer service and the incomparable welcome from Nathalie, owner of the place. We go out of our way to satisfy you, whether you are there for a season or for a few days. It is remarkable and worthy of mention. We welcome you as if you were family!
I have been here for a week now. And I will be staying there for yet another great week.
Thank you for the welcome and the good service!

Voilà! Hope you enjoyed this article ?!
If so, feel free to share it.

It helps me with Google SEO and it doesn't cost you anything.

Also, you can subscribe to my private list, by entering your email address and your first name, at the bottom of this page.

That way, you'll be notified when I publish a new article!

And finally, your opinion / comment is welcome!
May Odin be with you!
Sources: Marina village Batiscan website & Facebook page.
You can download this article in PDF format to print it or read it later.